Countryman Songo honoured big time for his role in boosting the image of 'Nhyira Power Sports' [Photos]
The Multimedia Group Limited, Kumasi, has honoured Patrick Osei Agyemang, popularly known as 'Countryman Songo', with a citation in recognition of his role in further boosting the image of its flagship programme, 'Nhyira Power Sports' on Nhyira 104.5 FM in Kumasi.
The popular 'Fire for Fire' show host on Adom TV made a dramatic three-week-move back to his roots, Oseikrom, to lead the Nhyira Sports team.
Under his watch as host, Countryman Songo propelled Nhyira Sports to a new pedestal with his experience and ingenuity to provide compelling content to the Nhyira FM audience.
His unique 'into to the show' and 'commentary position' segments on the show became the favourite of radio listeners in Kumasi and its environs.
READ ALSO:
The show enjoyed tremendous boost in social media numbers on Facebook and its YouTube channels.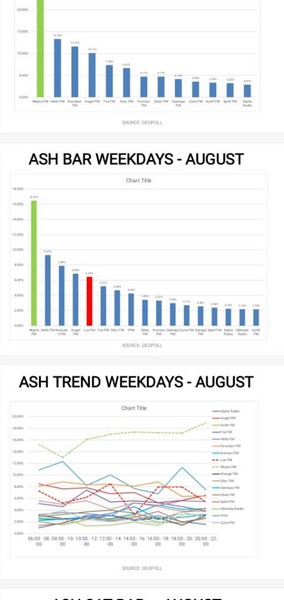 In appreciation of his efforts and dedication to duty, management of the Multimedia Kumasi Business Unit (Nhyira fm & LUV FM) presented a citation to honour his immense impact in his short stay in Kumasi.
The beautifully designed citation was presented to Countryman Songo on Friday's edition of 'Fire for Fire' show on Adom TV as he marked his final day in Kumasi. 
The presentation was done by General Manager, Jimmy Aglah and Marketing Manager Isaac Antwi.
Songo led a team comprising analysts Bismark Owusu Bempah 'Ayala' and Javier Clemente, Gabi Thuram and Richard Smith Donkor 'Richardo' who are foreign and local news presenters respectively with Kelvin Owusu Ansah as producer.
Countryman Songo heads to Accra to continue his duty as host of the most popular television sports show but will still be on Nhyira Power Sports with his 'Commentary Position.'
The rest of the Nhyira Sports team remain intact led by new host, Moses Antwi Benefo, popularly known as PJ Mozee, who begins duty on Monday, September 7, 2020.
Below are some photos: