NPP inaugurates 'Operation Win Suaman Seat Campaign Team'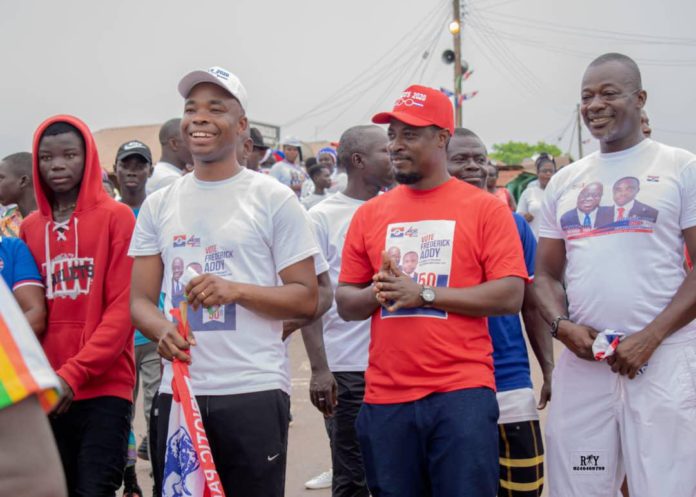 The Western North Regional Patron and Campaign Team Member of the New Patriotic Party (NPP), Joojo Rocky Obeng has inaugurated a '50-Volunteers for 50-Days' as part of 'Operation Win Suaman Seat'.
The agenda, geared towards canvassing unprecedented victory for the New Patriotic Party (NPP), both in this year's Presidential and particularly the Parliamentary elections for Frederick Addy, began with a unity/health walk within the principal streets of the Suaman-Dadieso Community.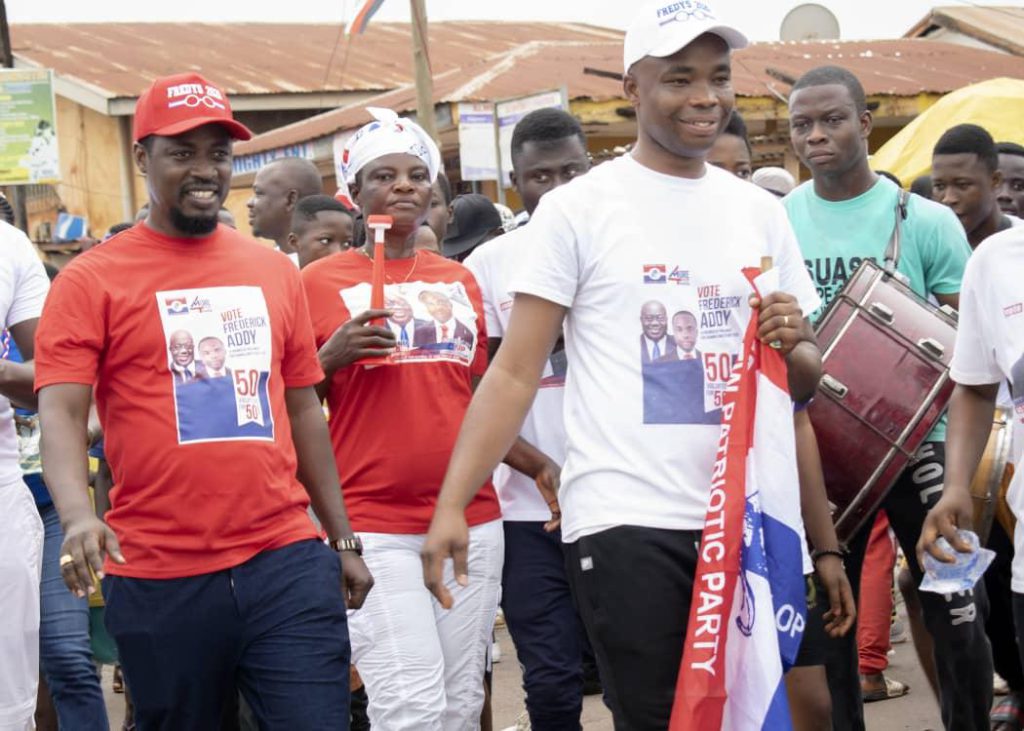 The constituency which was carved out of the Aowin constituency in 2004 has since been represented in Parliament on the ticket of the National Democratic Congress (NDC) with quite a large margin until the NPP lost with a slim margin of twelve votes in the 2016 General Elections.
Speaking to the people, Mr Obeng emphasized the contributions of the President, H.E. Nana Addo Dankwa Akufo-Addo Government in the Suaman-Dadieso constituency and encouraged all party faithfuls within the constituency to put all hands on deck for a landslide victory this time around.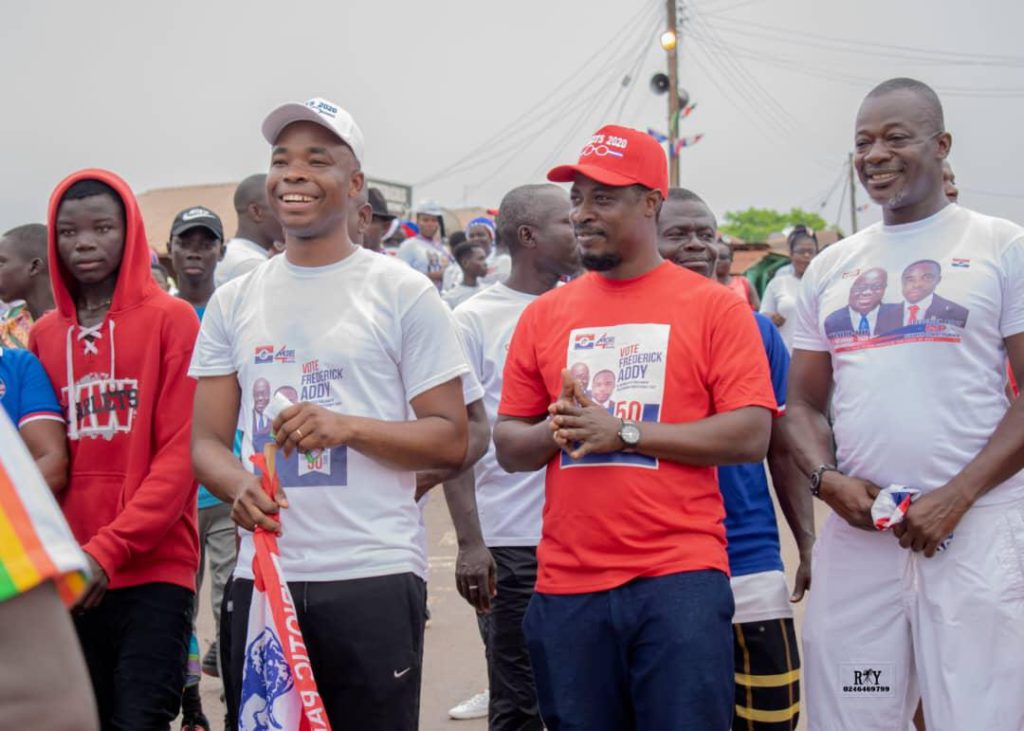 He also reiterated the immense contributions and investments of Frederick Addy and urged the good people of the constituency to endorse his candidature come December 7.
Frederick Addy, on his part, also promised to establish a Nursing Training College for the good people of Suaman-Dadieso Constituency when voted into power to help serve the needs of his constituents.
As part of his address, he also made known his unwavering belief in a precise victory for the NPP and thanked the many that were present for the impressive turnout.